Andrei Jay is a mathematician, video artist and educator. Significantly more information can be found here. For questions and for consulting, tutoring, and workshops they can be contacted at ex.zee.ex at gmail dot com


Februrary 27 2021
Hahahaha, heres something silly/.
Februrary 22 2021
I just finished up recording an interview with Matthew Bergey for their radio show
Smiling in Stereo on WFMU.
You can check it out this Sunday Februrary 28th at 10pm EST! I'll also be doing a little a/v remix of the interview to host on my youtube starting the following Monday!

Speaking of a/v remixes, here is a remix of an old nova special that I did live on scanlines.xyz the other night! My favorite part of this doc is how harsh they are on Newton. Like yes, it is true that their massively useful and revolutionary foundations of modern physics and science was not very well suited for analyzing nonlinear behavior. On the other hand it would be hard to conceive of what science and society would even be like without newtons contribuitions so i think we can maybe cut them a little slack?


Februrary 15 2021
Here is an archive of my live performance from last evening! Much Fun, Much Mixers, Much FM synthesis, Much wavedrumming, much worrrrrrrrrrms!


Februrary 14 2021
This is Today! This evening, zoom zones start at 6pm EST, to join in click on
this link
and enter the password "666"!
Februrary 4 2021
I've upoaded another version of Paloma Kop and mine's for
Vidicon 2020
. The original version from the live stream and hosted on the
Vidicon Archives
had a couple issues with regards to the mixing of singing saw levels which I tried to alleviate via some post remixing of the individual instrument tracks! Nothing new was added really, just spent more time trying to get the levels and eq in a better spot!
In other news I've been working a lot on implementing OSC as an alternate control scheme for the VSERPI instruments! Interesting possibilities include being able to use the same midi controller with multiple instruments, being able to set up modulation and sequencing sources a la modular synthesis systems but using wifi or ethernet for transmitting signals!
I've been reading some nonfiction mostly since the last post. Specifically "Behave" by
Robert Sapolsky.
They are an engaging and entertaining author with a knack for (nearly always) presenting many sides of the various debates wrt human behavior in pyschological, sociological, anthropological, and biological perspectives. They resist encapsulation and black boxing and instead present human behavior as an incredibly complex phenomenon with a great deal of feedback loops occurring at many levels from neurological to genetic to cultural. A good example is that some folks think there are genetic reasons that make individuals more likely to behave in collectivist ways. These genetic markers are highly present in societies that depend heavily on rice production vs wheat production for sustenance. The difference is that one family can potentially farm enough wheat to help sustain themselves potentially with a surplus, while it is highly highly unilikely that one family can maintain a rice farm that can sustain themselves. So which came first? Societies built around rice that then select for folks with more collectivist tendancies? Collectivist tendancies being already selected for for completely nonrelated reasonse and then as a result the societies are more likely to organize collectivist rice production? Or maybe just the genetic thing is a complete red herring/wishful thinking on the scientists part and its all entirely culturally learned behavior?
Of course I say nearly always because the one main issue with which I disagree with their look at human behavior is their stance on "free will". Free will is a notoriously tricky concept to work with in science, mainly because it is incredibly poorly defined with wide range of philosophical, religious, and cultural connotations for each individual. Sapolsky puts forth a Straw Homunculus theory which they heap derision on (in a clearcut example of the principle of anti-charity) and point out that according to neurobiological science everything is deterministic and there can be no magical fairy homunculi making decisions. I think the low level problem with this concept is that throughout the entire book (including in the chapter on free will) Sapolsky themselves repeats a pattern of first looking at biological motives for human behavior and then noting all the ways in which humans seem to then make decisions which then counter this behavior. To quote them on free will wrt to how justice systems work they mention first that humans have a biological desire to punish others who break societal rules and the "..nearly impossible task is to overcome that." If humans cannot make decisions then how does anyone ever overcome biological urges?
I'm working on a longer piece wrt to the mathematics of complex systems analysis and misinterpreations of Chaos, Randomness, Determinism, 'free will', and Complex Systems which will address some of these concepts in more depth. The short answer is that I think the traditional branch of mathematics which westerners have used as their main tool for doing science since Newton, calculus and differential equations as models, is very poorly equipped for dealing with complex systems. The overwhelming mindset of scientists does seem to be that differential equations don't MODEL systems in the natural world but instead, to quote Stephen Strogatz, "Nature—cue the theme from The Twilight Zone—somehow knows calculus." The map is not the territory, calculus is a branch of mathematics which can be very helpful for modeling the physical world but it is an act of faith, not science to claim anything further than that. Furthermore, this mindset does very little to help anyone do science and in more complex situations that resist black boxing can actively harm research.
January 26 2021
aaand heres a new episode of video feedback techniques! check out more from the full series
here
!
January 25 2021

Lots of fun things happening and scheduled to happen in the future! First off, Phase Space and some of our friends are putting together a zoom party for valentines day! Live A/V performances, games, highly distanced dancing, and more! Check out the phase.video site on the day of for entry to the zoom room and/or just hop on zoom and enter ROOM CODE : 334 781 1321 PASS WORD :666 up in that biz. We will have a direct link set up day of tho so no sweat either way.


The full selection of audio visual art peices for the show I curated for NYE, Ephemeris Time is up now on Vimeo! Tried to get the whole thing up and playlisted at scanlines.xyz s peertube page but for whatever reason peertube just refuse to transcode 1 section of this show and after a couple of weeks of intermittently attempting to troubleshoot I just said fuck it and put em on Vimeo. Theres more than 4 hours of amazing video art here, I highly recommend checking this out if you haven't already! Links and info to all the artists can be found over at the descriptions on the vimeo page!


Been making a little bit of progress on Chromatic Aberration: The Search For Sasquatch, my colorizer/solarizer unit for the VSERPI family! Getting things set up for an extended video recording session as a part of my
video feedback tutorial series
where i'll talk about how to use colorizers and other effects for processing video feedback outside of the feedback loops!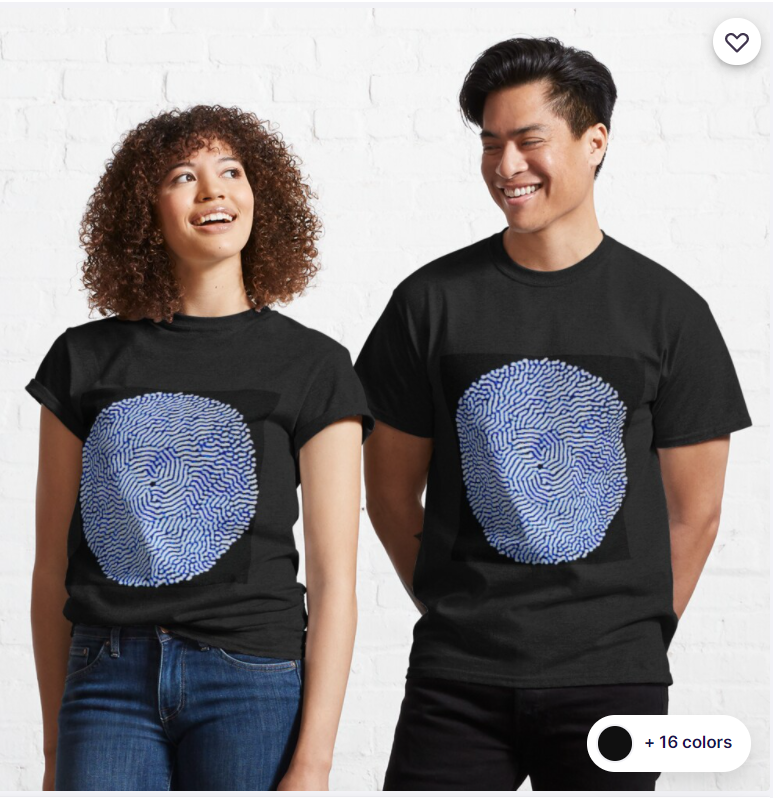 I'm trying out redbubble as a printing service as I've had a couple of quality issues with teepublic! I've only got one pattern up at the moment but stay tuned here and check out
my redbubble shop
to see what you can get with this test print at the moment! I'm picking up a pair of socks and a teeshirt! I'm pretty sure I've been my best customer wrt to purchasing my prints on teepublic so far lets see if I can actually convince anyone else to pick up my stuffs over here lol. I probably need to like advertise more or whatevs.
And finally I got a decent rough draft of the
Temporal Vortex Manual
up, its probably only like halfway done but has a lot of info and links on slitscan photography, animation, and video, as well as a full parameter list! Stay tuned over for updates and lots more info!
As far as books go I'd been doing a bunch of rereads of Cixin Liu's Ball Lightning and collected short fiction, all of which I highly recommend. Liu's work is invariable of the style of "Lets extrapolate the engineering principles of this extremely fucked up potential ecological/technological/social/astronmical catastrphe to an extreme degree" which tbh is an extremely durable premise in science fiction!
I also reread Iain M Banks Consider Phlebas which I would still consider the weakest of their Culture novels but still pretty great! It is characteristically perverse of them to start out a loosely connected space opera series centered around a galactic Culture (yes its called The Culture lol) that seems to embody
Fullerian post scarcity utopian principles
to a t with a novel written from the perspective of someone who loathes The Culture and is a secret agent working to destroy them. The
Principle of Charity
is kind of an ongoing theme in all of their novels, each of which manages to explore some kind of large scale concept in politics/sociology/philosphy but in a uniquely Banskian manner loaded with some awe inspiringly imaginative set peices. Excession (one of my favorites for example) looks at the ideas of moral relativism between cultures (well alien species in this context) as well as all of the problematic and questionable tactics used by cultures who assume they are morally superior to others and let that affect their political decisions. But you can also just read it as breakneck paced first contact story where the first contact is from another dimension/hyperspace/universe (?) as opposed to another planet!
January 21 2021
Welp Heck and Dang I finally finished the
Phosphorm Manual
! Kind of took me a while b/c I wanted to make sure that it would offer a full explanation of wtf exactly is going on with vector synthesis and scope art by providing a LOT of historical and technical information in a theoretically beginner friendly fashion! Did I succeed? I definitely wrote a lot of words. Will it take me this long to write the Temporal Vortex Manual! thankfully not, i'm at least halfway done with it rn and will be focusing on that in the coming days!
Dont forget to sign up for the Giant Feedback Loop happening January 31st. Scroll down for more details.
Stay tuned for more info on the Phase Space Valentines Day Cyberpunk Cyberprom happening in the Hell Party Zoom Room this Valentines day! Live A/v, Punk bands, games, dancing, a pleasant simulation of being in a room full of folks and having a weird cyberspace chat room party!
And for everyone who missed it back when, I uploaded the remastered Recursive News broadcast up to youtube. This was made entirely live along (except for the samples we was triggering duh) with Allen Riley, Robert Yohe, Paloma Kop, me, and Thalia, and streamed for fu:bar 2020.
January 12 2021
Its happening again! January 31 11am-1pm EST. Here is a
link
to hydra discord for more info and a
Face Book Event
if you;r into that sort of thing
January 4 2021
My music video for the Nighteyes/XZX collaboration track "Anticrystal" is up on youtube now
For anyone interested in a/v collabs I'm hoping to be able to focus more time in 2021 on group efforts and less on solo works, depends on the circumstances I guess but feel free to reach out if yr interested! I'm much less interested in "hey bro do u want to make a free music video for my song" than I am interested in "hello entity, would you like to work on some audio and video stuff together in an ongoing creative conversation?" btw. (I will continue to occasionally make music videos for some bands but kind of only for large sums of money/bands I highly enjoy/old friends etc etc)
After a massive rehaul to my VSERPI workshop I'm back in business getting all the teeny and not so teeny bugs fixed on the 1.4 updates, assembling the manuals, and finishing up recording the demo and tutorial videos.
Reminders to everyone that for bug reporting its best to post something on any of the boards (
scanlines.xyz
or the
video_waaaves facebook group
) first and include every single possible pathological detail involved + pictures of your full hardware set up and signal flow (including what yr power supply is plugged into). If you are not cool with message boards or social media you can contact me at ex.zee.ex@gmail.com for help.
Under no circumstances will I be continuing tech support for anything for anyone via social media DMs! Pass it on and tell yr friends! I want to help everyone and make all my stuffs run as smoothly as possible but in order to do that I need to have all my bug report infos consolidated into useful formats, of which social medai DMS don't really qualify as LOL. Plus if you post in the boards maybe someone else can help u with a quick fix far faster than I can!
I've got all the archival footage from the Ephemeris Time show up at
videos.scanlines.xyz




For example here is the submission from some unknown xenolinguistics ambient artist! Mysterious and beautiful...
January 1 2021

a digit has shifted! if yall missed my live NYE party av experience i gots an archive up here!
I think we will be teaming up with some other folks to do more Phase Space live events in Zoom party format. Stay tuned for Valentines day...
December 31 2020
Happy new years eve! I'll be doing a live AV set at some point in this evening (midnightish??) at a zoom party, the link is
https://us02web.zoom.us/j/3347811321
(Passcode: 666). hope to see yalls there!
December 20 2020
The frenzied onslaught of promotional and tutorial videos for the
VSERPI
1.4 update continues with
Artificial Life
!
December 19 2020
And off we go! Video demo of the new
Waaave Pool
features and with a bit of bonus
Artificial Life
action as well!
Video demo of
Temporal Vortex
, my brand new video slitscan processor!
December 17 2020

The new images are up! Motion recording, Waaave Pool as a video processor, Temporal Vortex, they are all live and ready for download over
here
!
December 7 2020

Lots of fun little bullet point facts to share today. lets get bullet pointing!
*I've just released a music video for a new song by ambient music legend
Don Slepian
! And I've got a detailed write up of the process over at
scanlines.xzy
.
*If you missed my live streamed performance from Wonderville NYC you can check out the
archive
on their twitch page! (skip into like 45 mins in for the actual start)
*and on the subject of Wonderville, I've donated a
Waaave Pool with custom hand drawn artwork
for a charity auction to help out with their costs during this pandemic situation!
*We have discontinued the CAPTURE EDITIONS of all of my video synthesizers and processors and replaced them with a less expensive and overall more useful
CAPTURE BUNDLE
which includes usb dongles for capturing both analog (yellow rca/s-video) and digital (hdmi) signals! This is a real game changer and a perfect gift for any and all of your loved, liked, tolerated, or *
fill in specific relevant emotional verb
* ones in your life! These are on sale now and shipping looks like 4 weeks from order dates with this new bundle!
*While
Phase Space
will be closed for IRL events indefinitely we will be hosting a solar new year celebration live stream at
scanlines.xyz
! Stay tuned for lineup and exact time and date and basically every other relevant peice of information lol.
*Even though Phase Space and my nonlinear classes will be shut down for now, I'm still available for online tutoring in any number of fields! From just basic logistics of getting started with video art tools, how to code in
hydra,
how to write
shaders,
chaos theory, cellular automata, computational complexity, real analysis, fundamentals of cooking experimental pastries, or if you'd just like to understand what exactly the Riemann Hypothesis is, I'm always happy to work with and tutor motivated individuals and groups!
*It probably goes without saying but I enjoy the new
Autechre album.
I finished the Cixin Liu book Supernova Era and enjoyed it. It felt much much smaller scale than their other works and if you've read nothing else by them I'd recommend starting with Ball Lightning first, and then the 3 Body Problem series, and then catch up on shorter fiction and this one! I am also finishing up the Daevabad Trilogy by S. A. Chakraborty and have to say I am enjoying it quite a bit! Still on the second book of the trilogy and am enjoying the constant motion and character development happening at breakneck paces!
November 30 2020

I'll be doing a live a/v performance on december 1st from 8-10pm EST as a fundraiser for
Wonderville NYC.
To check out the stream head on over to
https://www.twitch.tv/wondervillenyc
and if you've got the spare scratch why not hit that paypal button and donate to help out a DIY space at a time when they need it the most! I'll be debuting a new audio processing effect that i've been working on as well, a strange little stereo glitch granular delay chaos processer so heads up this audio might get a little *
experimental
*
For anyone that missed the terence mckenna live stream i did with paloma kop last week we've got an archive up
here!
I haven't been reading much books lately because of some crippling back pain, I have been watching more movies tho and can recommend folks dig into sergio martino giallo films. They have their own brand of cinematic surreal ridiculousness that definitely hits the spot when i am unable to physically move!
All the Colors of the Dark
is a good place to start if yr unfamiliar.
November 20 2020

2 Phun Phacts of this day in history:



Temporal Vortex goes up for preorders on my etsy shop today! A video slitscan device that uses


~*t i m e o s c i l l a t o r s/*~

to time warp video!

and



Live a/v remix of a Terence Mckenna interview happening at scanlines.xyz on november 25th with Paloma Kop!

In book news I recently finished Blake Crouch's Recursion and found it to be a pretty interesting read. I don't want to spoil anything because there are a couple of pretty well executed hairpin twists so I'll just go with a strong recommendation! I also made my way through the first two Koli books by M. R. Carey and am looking forward to the third. The Koli books are another addition to one of my favorite styles of the Dying Earth trope (see Gene Wolfes Book of the New Sun and Adventure Time for more details). Featuring a world of carnivorous trees, decaying AI systems, and a dwindling population of humans inbreeding themselves into extinction. I sense a potential influence from Russel Hoban's Riddley Walker tho you won't have to do as much translation in this series.


November 10 2020

I've got a few interesting things coming up in the next week! The entire schedule for Vidicon 2020 is up here. I'll be doing a talk on Thursday November 12th 3pm EST and a live a/v performance with Paloma Kop on Sunday November 15th at 9pm EST. On Friday at 7pm EST I'll be doing some live video work for "EEEE What is the Sound of this Shadow" by Katy Pinke which will be live with a small audience in Red Hook Brooklyn and streamed live over here as well. I still haven't forgotten about my promised Terence McKenna live a/v remix session as well and I think its quite likely that I will do that on thanksgiving or black friday. Also in fun news: I am 99 percent finished with a new album called Transformer which I will start doing live streams previews of over on twitch starting next week! And Temporal Vortex is going up for preorders very soon! Exciting times over here!




October 30 2020

I've got some new online classes for working with Video_Waaaves 2.5 up for registration over here! Also very busy with putting together the Temporal Vortex video slitscan unit as well as a lot of Phase Space activities! Brooklynites should check out the calendar over at phase.video for classes, open houses, events, and information on how to become a part of our video art collective! Also pretty busy getting ready for this years Vidicon! All in all theres a lot happening this November so far and I haven't even figured out the right time to put the Terence Mckenna av remix twitch stream on the calendar yet!

Book recommendation of October: I reread Kameron Hurleys Worldbreaker Saga and enjoyed this time as much as the first. Good stuff for folks interested in epic fantasy stuffs that 1. Has an actual ending (and doesn't fall apart in the 3rd act like most stuff) 2. Actively avoids any of that Chosen One Magic Childe FulFill Ye Prophecy tropiness and 3. Offers a wide range of characters with clearly defined and believable motivations who fail to fit into any clearly defined Good vs Evil template.


October 15 2020

October: still not the 8th month for some reason! Also finished up this ridiculous teaser for the new video waaaves suite release!




October 14 2020

I have added two new long term classes that I'll be offering! Entitled "EVERYTHING I KNOW VIDEO" and "EVERYTHING I KNOW AUDIO" they are pretty self explanatory, but more explanations can be found here! Also have gotten started on the setup guide for Video Waaaves suite 2.5!



September 20 2020

I'm trying out a new 'news' section on my website, partially to get more information on the landing page here, partially to let folks know about updates, performances, talks, and other such interesting stuff that may be happening in my zones!
In September thus far theres been a lot going on! I have a new class on the schedule for October 7th at Phase Space that you can sign up for over here. I hired an employee to help out with building and shipping Waaave_Pool and the other VSERPI instruments I make and sell! And I updated Artificial Life with new color capabilities and updated a-lifes info site to reflect that.
I'll be doing a livestremed performance along with some fantastic folks called "Recursive News" for fu:bar at 3pm EST on Monday October 5th. Ivan Marusic Klif will be leading a Phosphorm workshop at Vector Hack festival around the same time and I'll be doing a livestreamed talk for the workshop as well (not sure on the times yet, will post here when I find out!).
I also had a meeting with some folks just yesterday about the future of Phase Space, how to get more folks involved in the collective, and how to get more community access to our resources, stay tuned here and at phase.video for more info on events, video equipment library nights, workshops, repair nights, open live screenings, and more!
The main thing I've been working on this month tho is a giant update to Video_Waaaves. Long story short, the Video_Waaaves 2.5 will come with desktop versions of Artificial_Life and Spectral_Mesh, NDI support for screen grabbing capabilities for OSX, Windows 10, and Linux, and full video reactive capabilities for all 3 instruments. Video reactive means that you can use live video signals as control sources for all video parameters. Its pretty similar to the ModulateFoo functions in Hydra and the texuture to control capabilities of some Vsynth modules. The main difference between the stuff I'm working on and Vsynth and Hydra is that Vsynth and Hydra offer wide open playgrounds for general purpose video synthesis and processing explorations while each on of my instruments is more focused on very specific zones and are more fine tuned for the kind of pathological signal flows and convoluted chaos that I'm interested in. This update will be finished up and ready for download (did I mention that this is free open source software?) by the beginning of October at the latest!
In non video synth news I just finished reading the new Philip Pullman novel. I enjoyed it enough to finish it but felt a bit like there was some element of going over the top with making the main characters miserable tho perhaps the final book in the series will put a different context on that. I was also a bit confused by the part involving the Hyperchorasmians and the other rationalist philosophy book that was driving the rift between Lyra and Pan. It seemed like an incredibly crucial part of the plot that Lyra had become hyperrational and 'lost their imagination' but there was very little action in the novel that related this information and instead we were just directly informed of this fact every 30 pages or so by someones internal or external dialogue. Something I'm kind of leery of in fiction is setting up 'straw dogs' to represent views that someone finds distasteful. I don't necessarily recommend reading Ayn Rand but their fiction is kind of a perfect example of this kind of business. Ironically, the Hyperchorasmians book seems like a bit of a pastiche of Randian philosophy and also seems to be treated in a similar way in this book to how Rand portrays anyone who disagrees with their 'Selfishness is the only Virtue' approach to life.