Andrei Jay is a mathematician, video artist and educator. Significantly more information can be found here. For consulting, tutoring, talks, and workshops they can be contacted at ex.zee.ex at gmail dot com


August 15 2023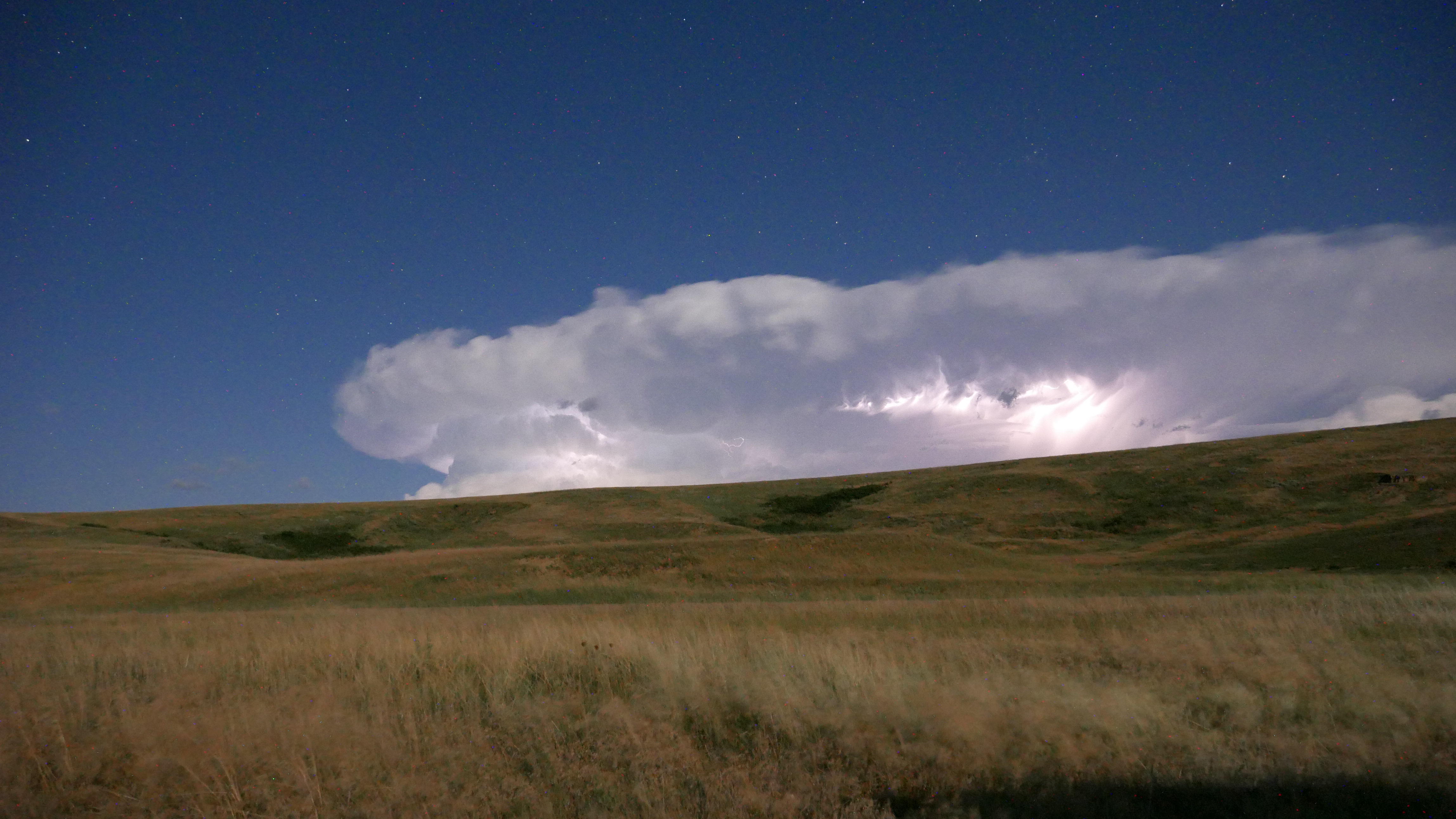 Two weeks later, we are hanging out in montana! We've got another 3 weeks until our next event, the seattle workshop which has ticket links below. Got a couple more events to share for september and october!


In portland on september 16th we are hosting a video mixer at
CETI institute
! folks are welcome to bring their video rigs out and share their setups with other video artists and the general public! tickets are free, can get thems over
here
! Thanks to jon daries for faciliting this and the intro to live visuals workshop that will be the very next day (tickets coming soon).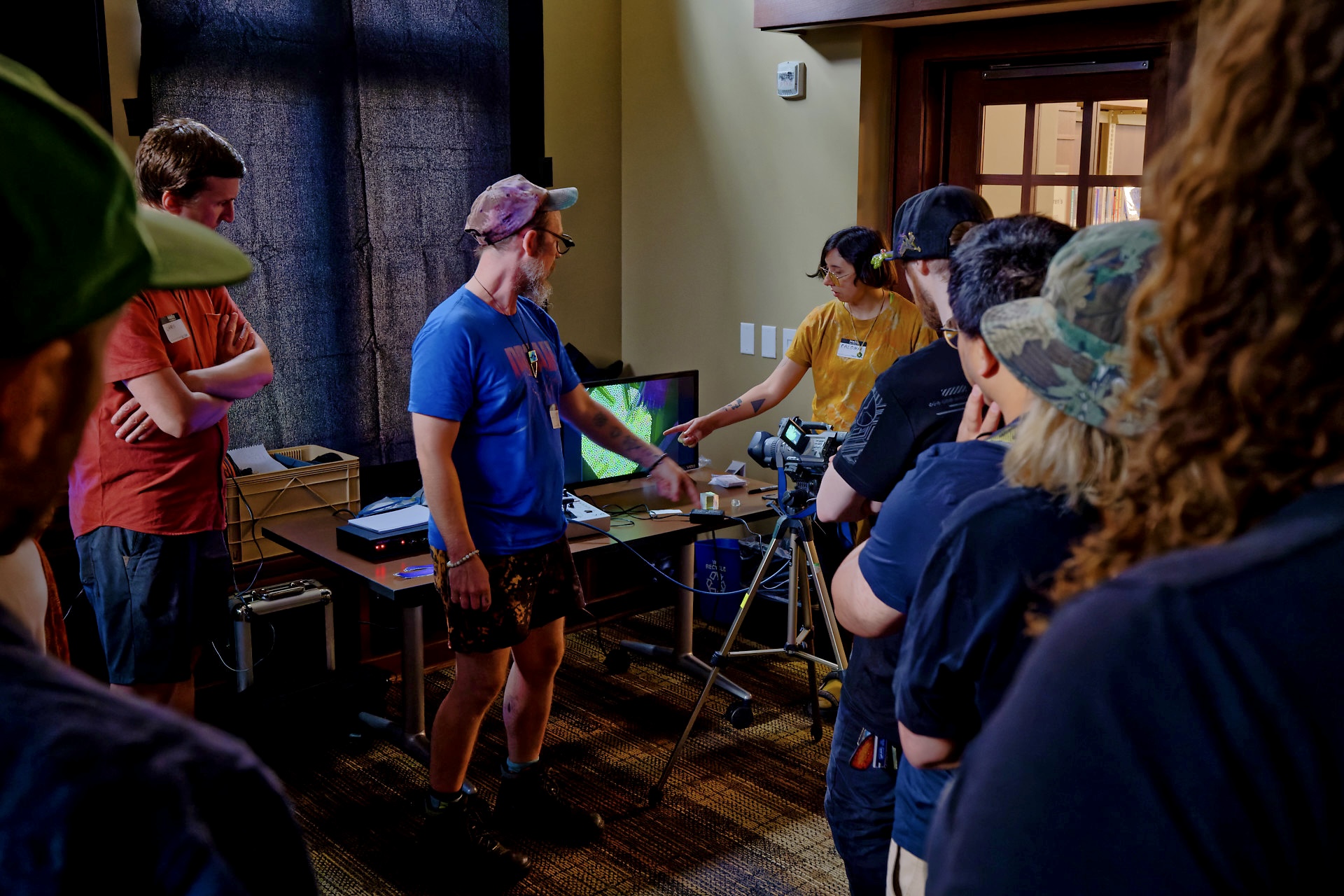 In eugene on october 6th we are leading an intro to live visuals class at pinebox studios! tickets are
here
, please add on an extra donation b/c we are running on a real tight budget over heres :)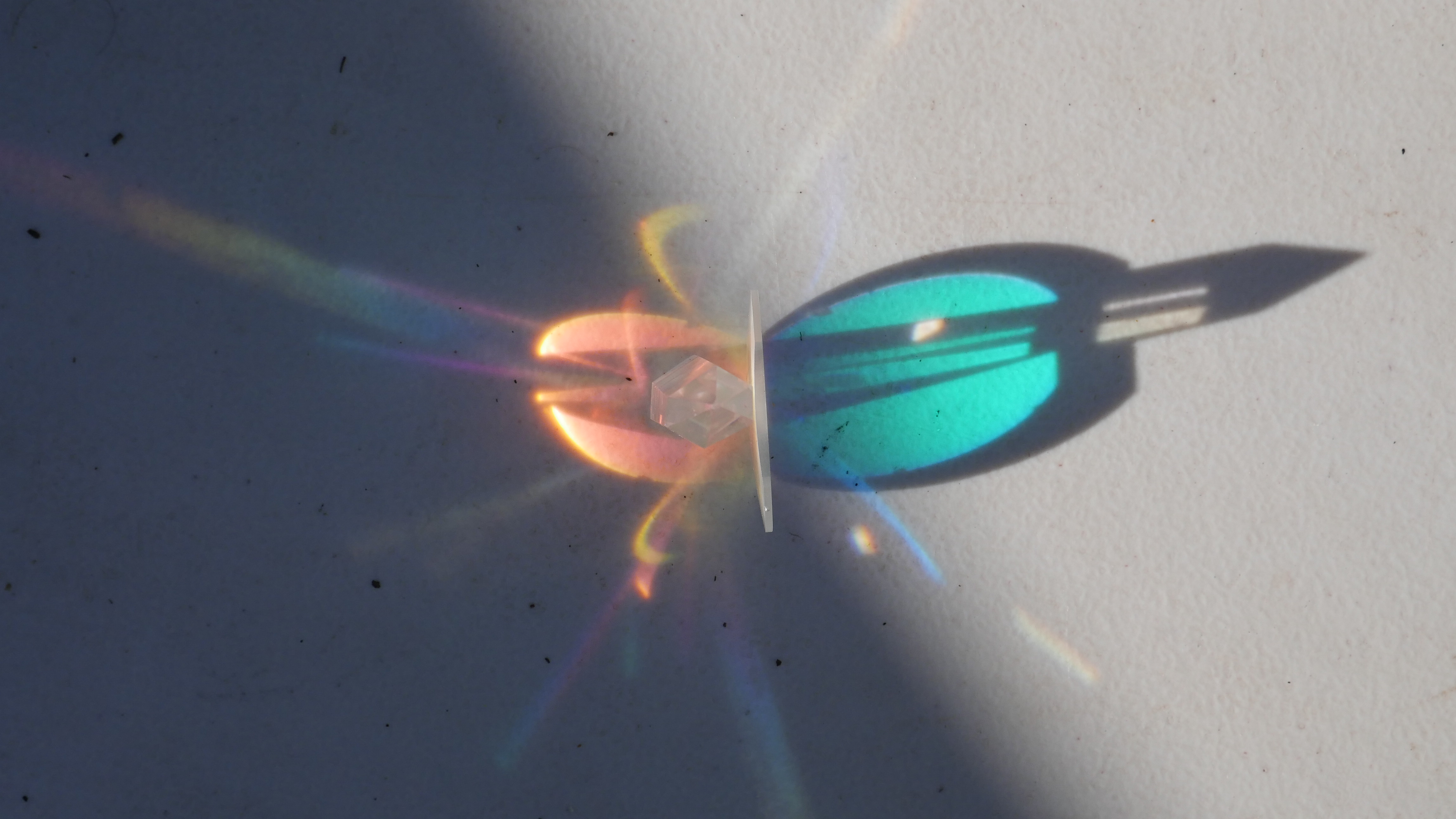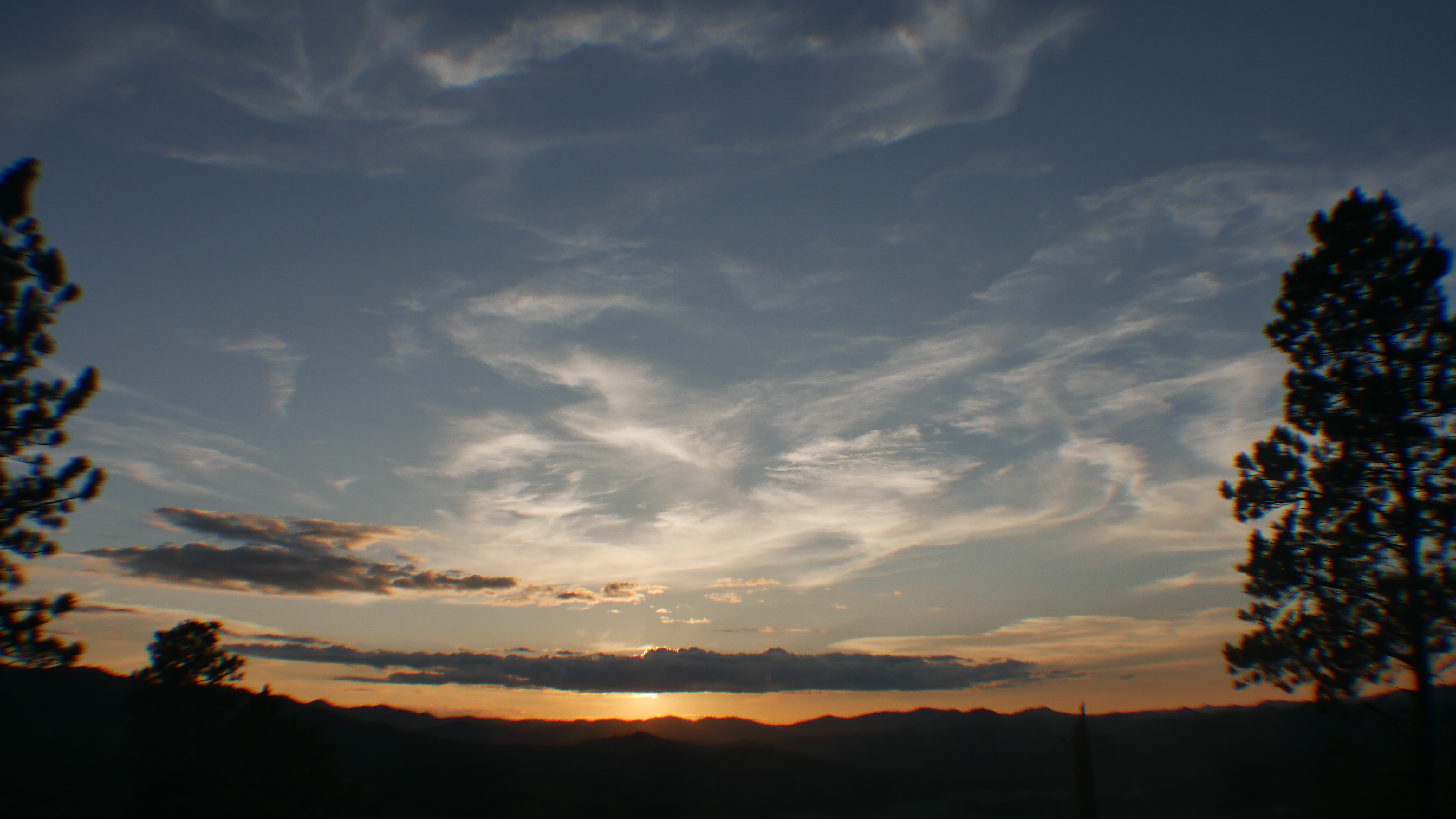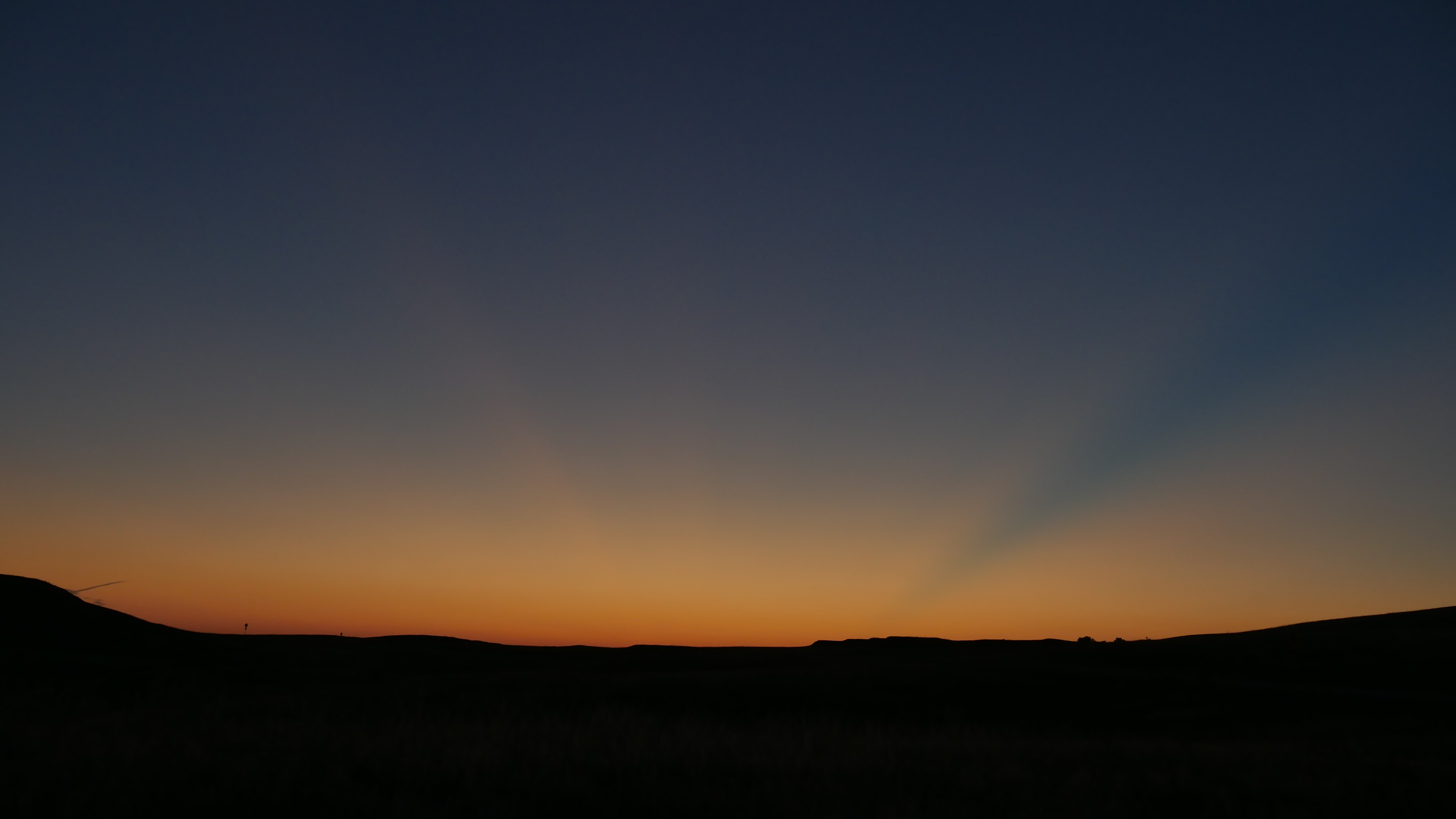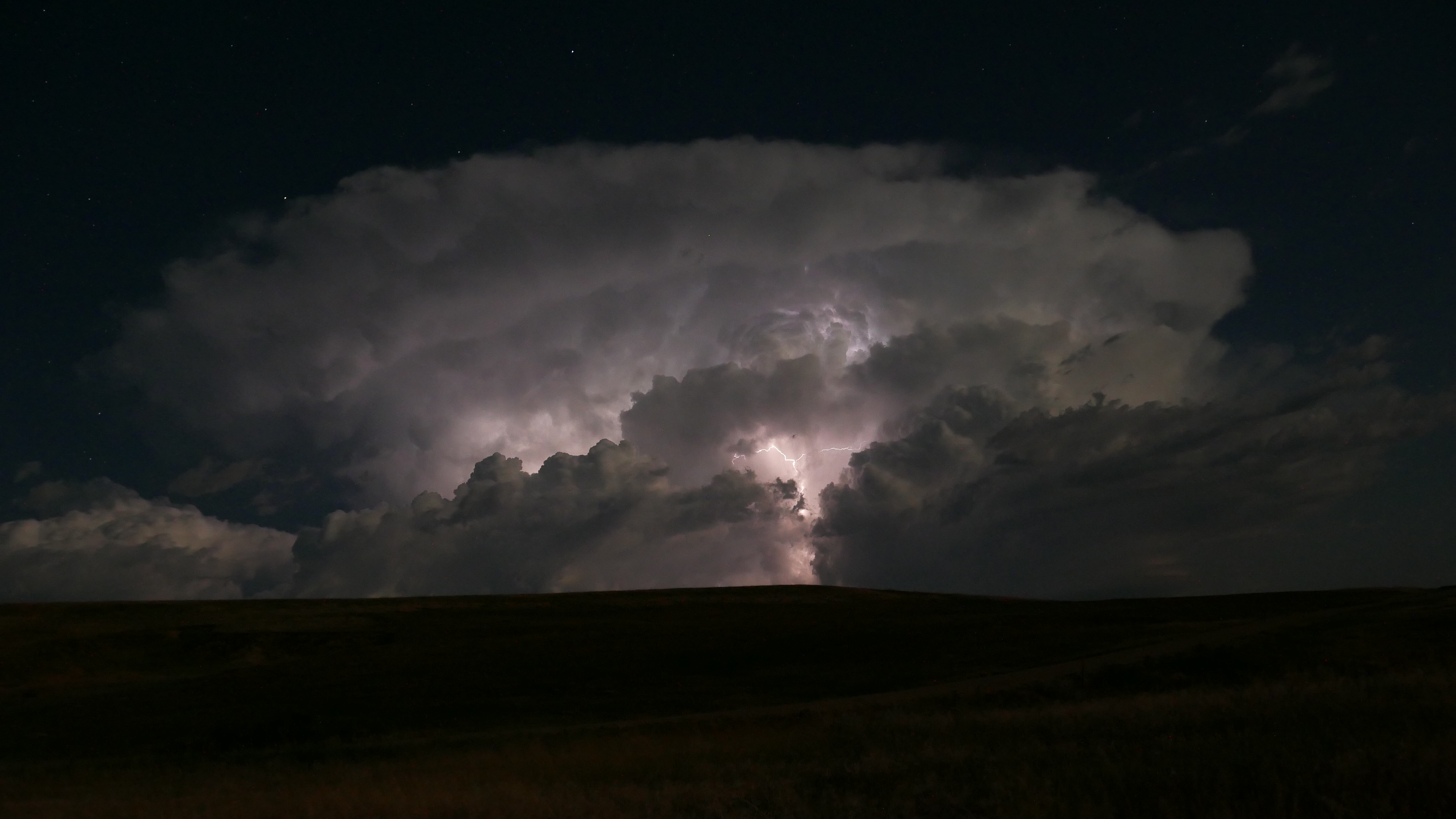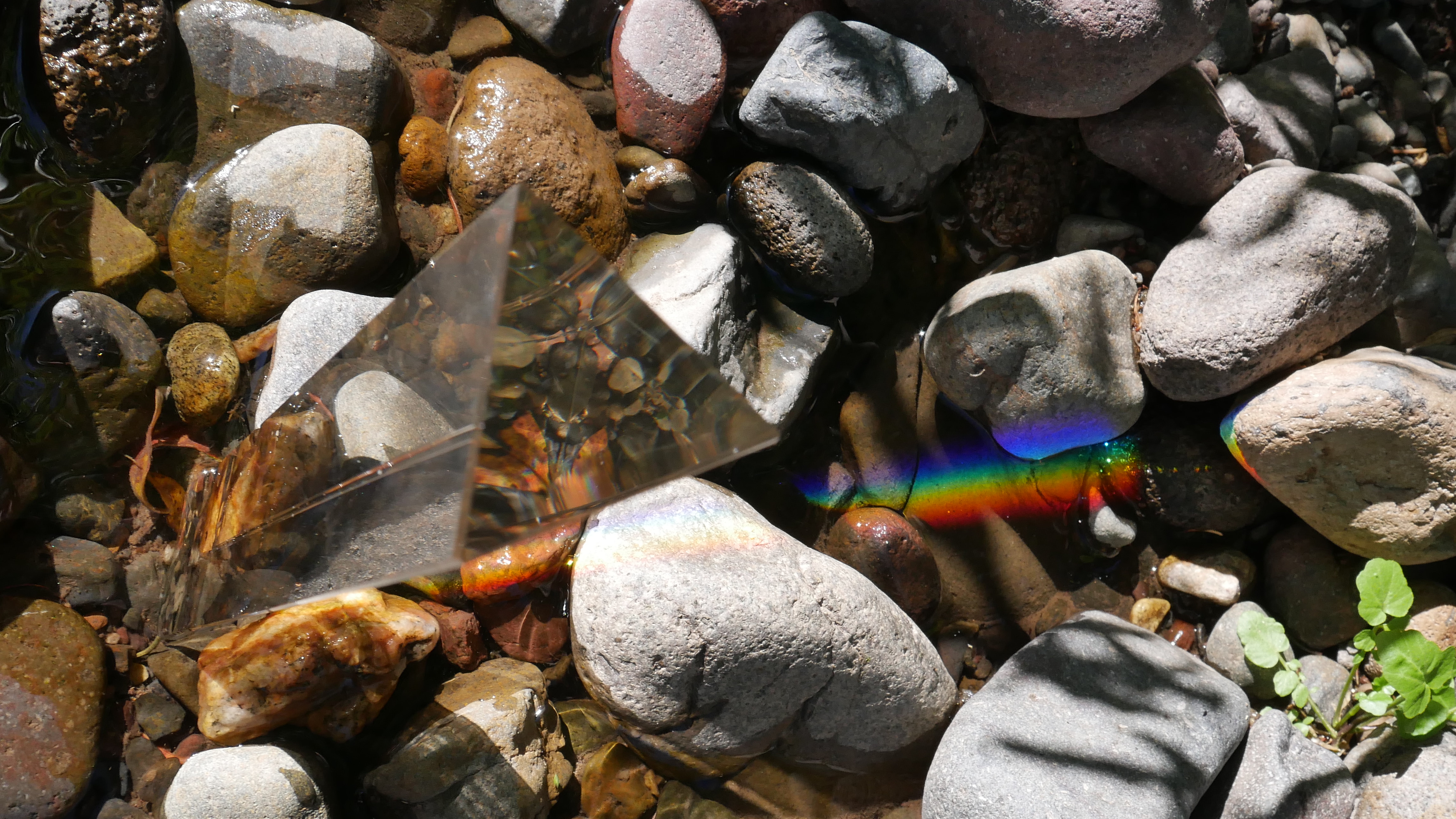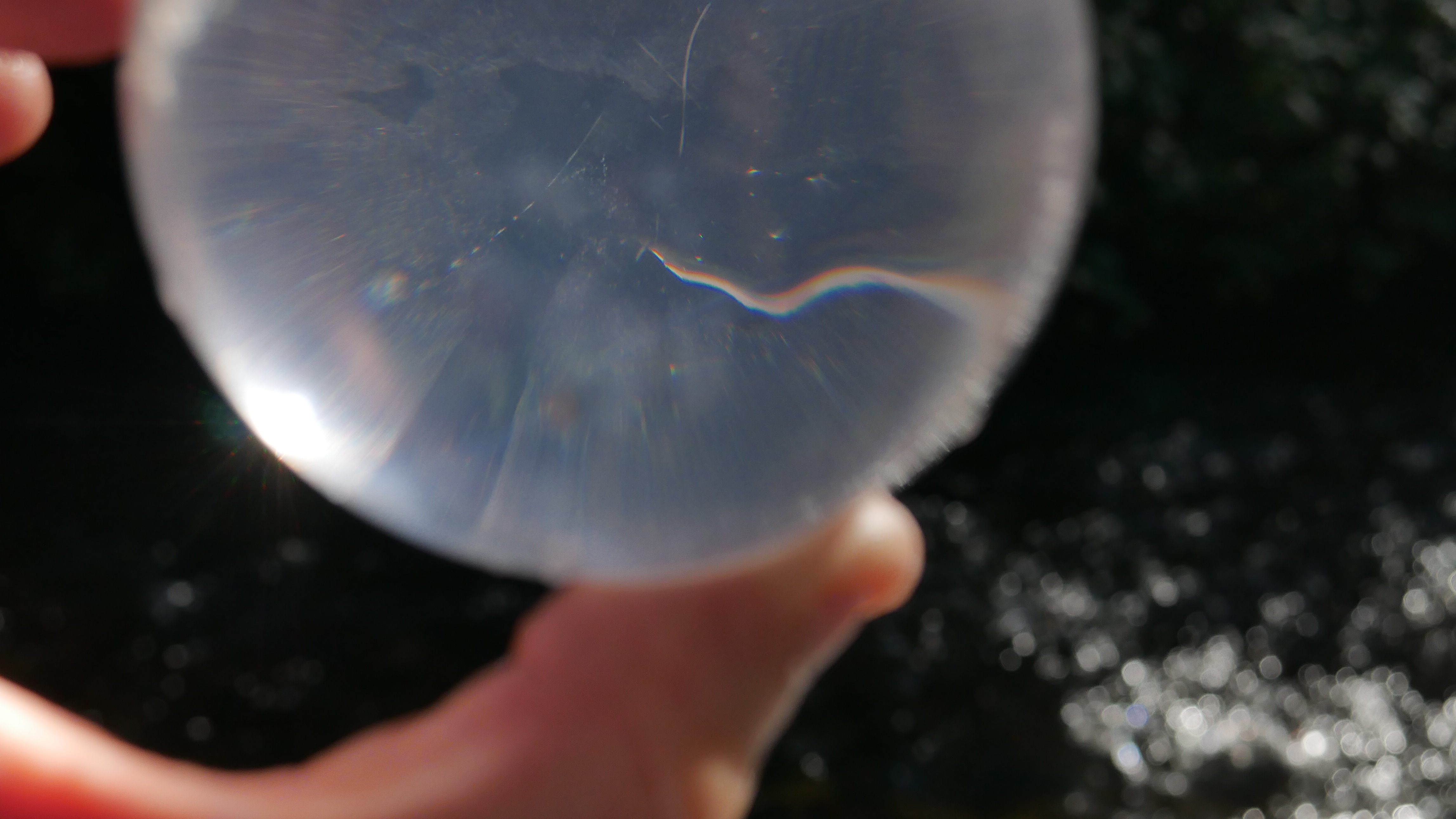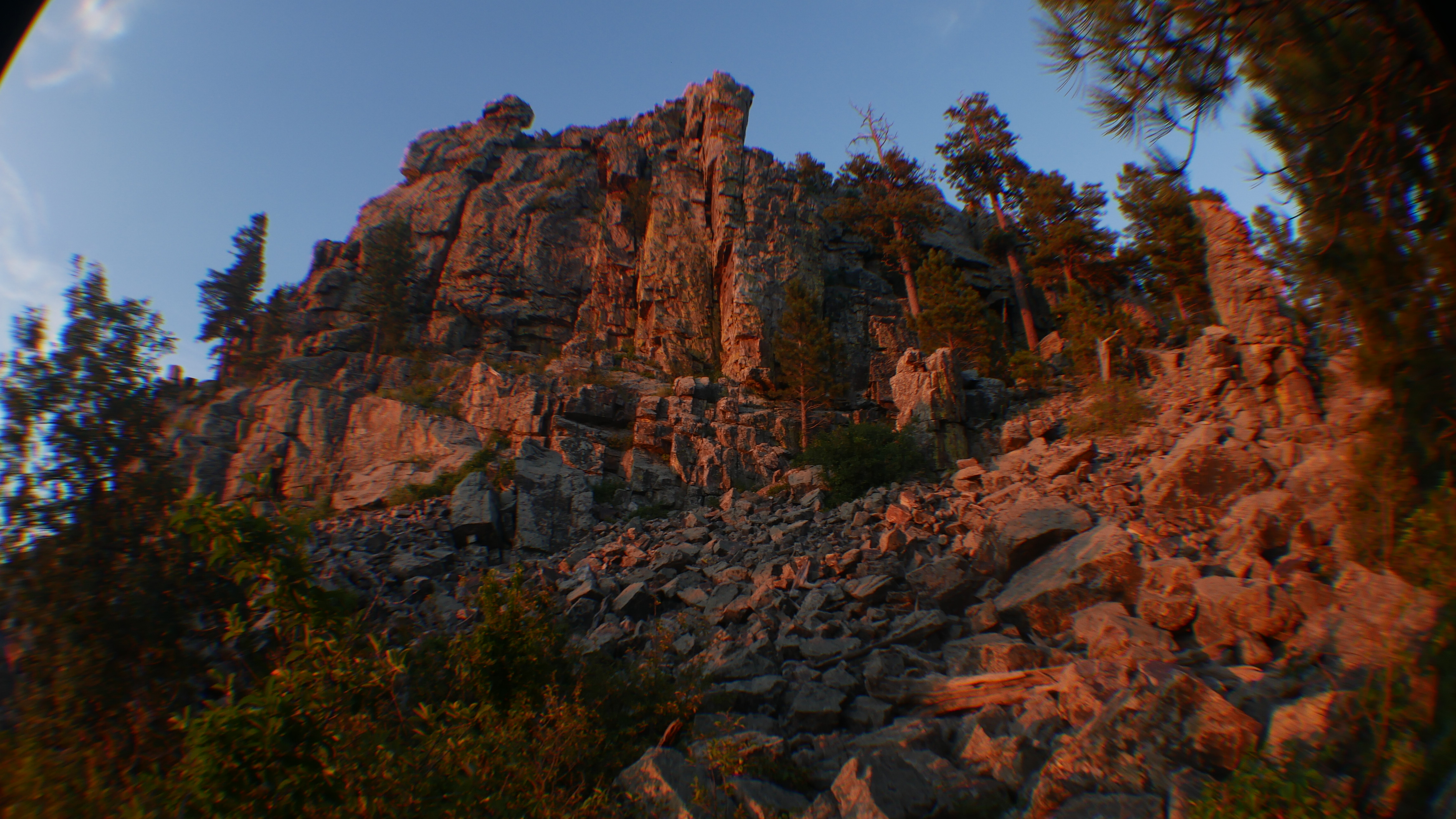 and here is just some cool pictures i been taking.



August 3 2023


Two months on the road and things are going great! Our van is in excellent shape and we are more than halfway across the country of the USA at this moment, geting ready to hit the west coast by early Sept!


Speaking of which,
tickets
are on sale now for our seattle workshop at
Patchwerks
on September 9th! Thanks to Sleep Patterns,
Tesseractive
, and Connie Fu for their help putting this together!

We've also got workshops coming up in Portland & Eugene Oregon, San Francisco, Santa Cruz, and LA in Californa, and working on one more in Tuscon, Arizona. To find out more about these events, you can visit Phaseshift.zone and/or sign up for our mailing list!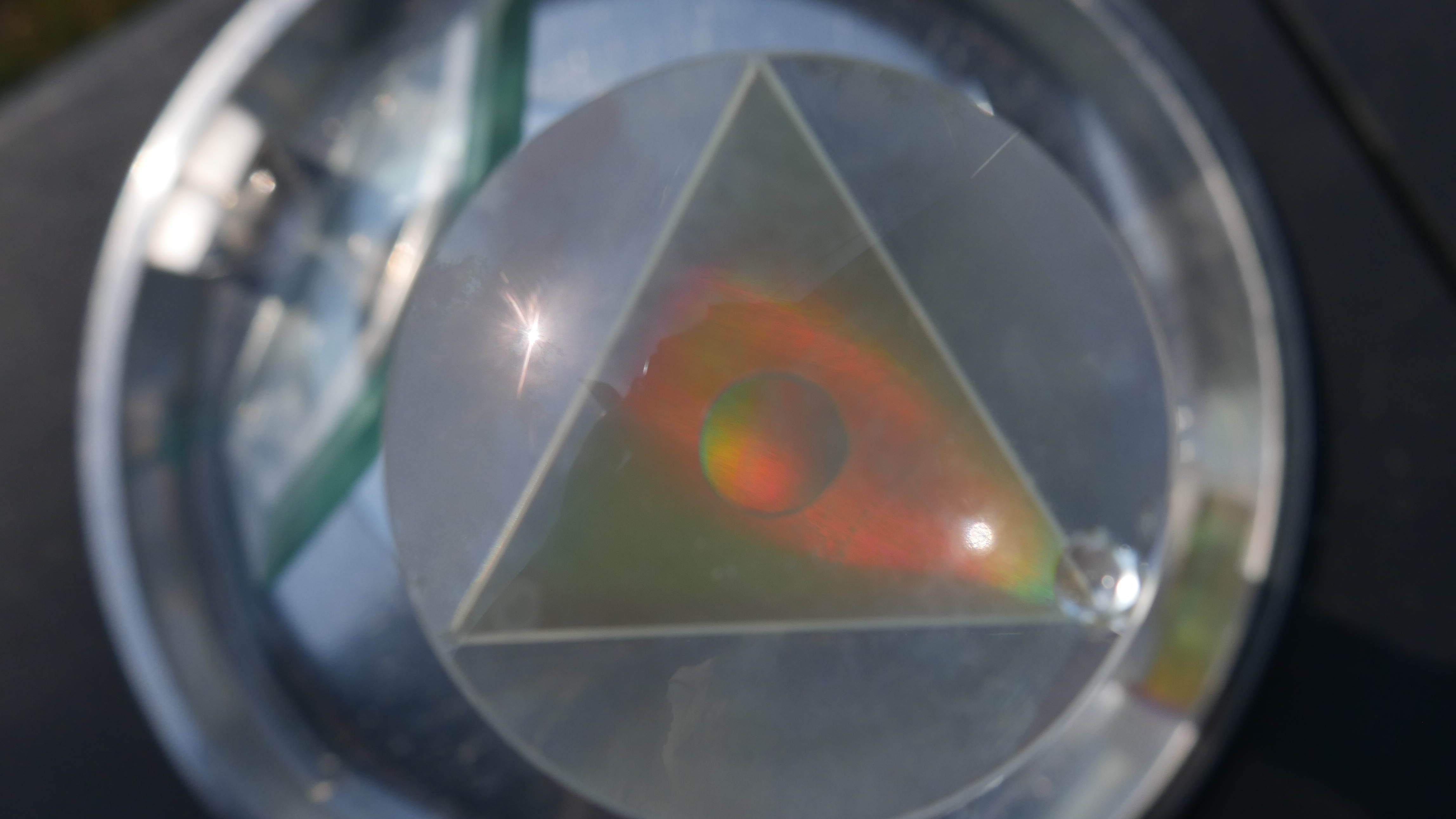 Theres been a bit of a drop off on
my patreon page
. I could definitely use a bit more support over that a ways, even if its only 5usd a month!
And if you'd like to support both paloma and i on our travels you can head over to the
Phase Shift Ko-fi
page and make either a 1 time or recurring donations there!
May 29 2023
Its been a minute since i remembered to update this shit, but here i am! I'm less than 2 days off from hitting the road (first stop: long island!) and have some cool stuffs to announce!
On June 8th at 7pm EDT i will do the first of my ongoing series AMA about video signals hosted by
Polyphase Portal
! I'll do the first couple streamed on both
my youtube channel
and polyphase portal, but i'll only answer questions from folks asking via the chat on polyphase portal! You can also ask me questions in advance by emailing
contact@polyphaseportal.xyz
.
I put out a mixer guide for the roland edirol v4 as well, if you like 3 hours of psychedelic menu diving, this video is for you!


PK and I just dropped a recording from one of our practice sessions as Reality Orp for the final Phase Space Show 'Out Of Phase,' you can check it out here.



And I'm pretty stoked on how the flyer turned out as well.


Speaking of Paloma Kop, we have a bunch of workshops planned out across the nation for this summer and fall, you can find out more about our plans, sign up for our mailing list, and contact us about trying to set up stuff in your neighborhood over at our website
phaseshift.zone
!
AAAnd with the help of some cool folks i put together a prerecorded version of my Intro to Analog Signals class that i've been teaching over at phase space for the last 4 years!


I really need to overhaul this website, considering migrating the whole thing off of cargo but i dunno if i'm up for that kind of work quite yet! But hoping to get started on making some sideways websites focused more on writing using github soon enough either way, stay tuned for more updates



Februrary 23 2023
Happy valentines day from some amorous cuddlefish. Several news updates worth considering:
The
DIY instructions for putting together Gravity Waaaves
are available!
The schedule for the final season of
Phase Space
is up. Make sure to sign up for my last Intro to Analog Video Signals class if yr in the NYC area and haven't taken one yet!
I still find it mildly aggravating how many people think that we should offer streaming versions of all of the hands on Phase Space workshops that would literally be impossible to duplicate without some kind of teleportation device. The whole point of a hands on workshop is that you aren't just sitting on your ass passively staring at a screen. Actual, useful education requires active engagement. Most everything we do at Phase Space requires a giant pile of gear and tools set up by one of us in a very specific way. Just because your college was able to turn all of its already boring ass power point lectures into zoom courses during covid doesn't mean that everyone should then turn everything even slightly resembling a class into a livestream. But in the long run i think the proper solution to that is to stop reading any comments on instagram (and/or just stop looking at instagram at all) going forward :)
We have a loose schedule for Phase Shift activities, classes, and residencies for 2023. Potential stuffs happening in Rochester NY, Erie PA, Portland OR, Bay Area CA and LA CA so far, please hit us up if you'd like to work with us, espcially if in Wisconsin/Minnesota/Dakotas/Montana/Idaho, and Arizona/NewMexico/Texas/Arkansas/Tenessee/Kentucky/Carolinas. Email at ex.zee.ex @ gmail.com to book something.


Oh yeah and my video mixer guide to the edirol v4 is out too!


January 11 2023
I'll be doing an ama over at the
VSE discord
throughout most of the day on january 31. Anyone curious to find out more about Phase Shift plans, future development projects, or other random minutia should head over there. There is a channel set up for the ama already, feel free to preload the channel with questions in advance!
January 1 2023
Heres a pretty big announcement for some future plans!
WHATS GOING ON?
I'm moving out of Brooklyn on May 31 2023 in order to travel across the country for an indefinite amount of time.
WHY?
1. I would like to spend more time working on projects with all of my friends across the country.
2. I would like to explore different forms of day to day living and working that radically reduce both my personal expenses and dependency on wasteful and non sustainable practices.
3. I have spent too much time on instagram and not enough time in caves, this is a serious issue that must be resolved soon
WHAT DOES THIS MEAN FOR FUTURE DEVELOPMENT?
A very large motivation for this change has come from my analysis of my general creative productivity over the last 10 years. I've realized that a very significant part of my process for developing software and hardware systems has depended on having long periods of time to myself when I did not have to prioritize generating income. I learned this through multiple bike accidents I've had over the last 10 years that put me in the hospital and left me with various forms of welfare & insurance pay outs and seriously reduced physical mobility that ruled out pretty much any other activity than working on a computer. It is in no way an exaggeration for me to claim that getting run over by cars is one of the main things that made the VSERPI, Video Waaaves, and Phase Space possible.
While I realized this in full about 4 years ago, shortly after getting run over by a car, my first response was simply to try and make significantly more money in a regular basis with the hope that I could then budget large chunks of personal time to developing new experimental video art tools. Long story short, that approach led to a feedback loop of just devoting more and more time to the mundanity of marketing and self promotion.
About a year ago, in the wake of the global semiconductor shortages, I decided that selling shit like VSERPI full time was not in any way a sustainable goal for the life I wanted to live. Since making lots more money just seemed to be mostly boring and annoying, I decided instead to just make plans to shift to a lifestyle that required significantly less money on a regular basis to get by and give that a shot for at least a year.
Overall there will likely be a initial apparant lull in my activities of development and youtube videos as I adjust to the new lifestyle, but in the long run I expect that I'll be able to better spend time on serious projects that will benefit the community in larger ways (seamless software installers for video waaaves, a hardware video sampler/resampler, potential fpga/soc platforms for open source DIY video synthesis development, porting the VSERPI to raspberry pi 4) that I've otherwise had little time and energy to devote to.
WHAT DOES THIS MEAN FOR YALLS
Another project I'll be focusing on since Phase Space will be formally closing down in May 2023 is a new DIY collective called Phase Shift. I'm trying to keep things vague at first because I'd like for it to evolve organically in reaction to how people engage with it, but the initial goal would be to have a loose knit structure of small scale art collectives across the country that focus on educational and community driven events and resource centers. My ideal end point would be to have a bunch of different interconnected collectives that function similar to some intersection of hackerspaces, synth libraries, and community colleges. So a big part of travelling will be meeting with video artists and other like minded folks across the country to brainstorm how exactly something like this could manifest itself!
Similarly, I'd really enjoy getting an opportunity to lead workshops where ever I can find the resources to do such a thing, i would just need to have local help finding spaces and equipment to use (i'm not planning on travelling with a giant news van filled with video equipment, at least not at first).
And finally, I'm interested in working on collaborative audio visual recording sessions with artists across the country, with the potential goal of starting some kind of multimedia 'label' kind of thing.
If you have any interest in being a part of these events, processes, or discussions, please reach out to me via email,
ex.zee.ex
@
gmail.com.
I will intentionally become much more of a hard ass about not checking or responding to dms via any social media, message board, discords, or whatever things when i'm living on the road, so email will be the best for getting me to respond in a reasonable amount of time :)
PATREON SHOUT OUT
Finally, I want to give a huge shout out to everyone who has been supporting my patreon. I understand that most likely more than a couple of folks will want to bail on supporting that thing because they would not like to think that I'm just gallivanting across the nation getting stoned in caves on their dime, but I'd still like to thank everyone for their support thus far, even everyone who is gonna cancel their subscription next month. Patreon support has been a crucial part of not just GW development, but also of my ability to even conceive of a lifestyle as a vagabond video artist and tool maker. Yalls are the best and please let me know if you have any suggestions on what kind of stuffs I can do while on the road to help yalls feel appreciated.
December 12 2022
My new a/v album, TANTRICK ACID is released! All recorded and assembled over the course of 2022, this is an experiment on editing and composing long form peices, working with rotational symmetry and camera feedbacks, and exploring visuals that are reminiscent of experiences one might have while enjoying sexual encounters during some form of psychedelic 'trip'/
November 20 2022
Tomorrow we launch the Gravity Waaaves kickstarter! Click
here
to follow the kickstarter page and
here
to follow the local infodump.
October 18 2022
GRAVITY WAAAVES
is coming soon!
September 30 2022
I'll be presenting my new talk/performance piece entitled
"YOUve STOLEn my (he)ART"
at fubar this year on Sunday October 2nd at 12pm EDT, stop by for the live premiere and Q and A afterwards and don't forget to check out the
full fubar schedule
!
July 03 2022
We are still open for VSERPI sales for another couple weeks or so, you can purchase via my shop
here
or the old
etsy shop
as you prefer.
I've prerecorded all four lectures for my Introduction to Video Synthesis on the Raspberry Pi course and shared the first one on my youtube page. The remainder of the class, along with homework assignments and feedback from me is available to select levels of
my patreon
, as well as for stand alone purchase over
here
!
I also have set up the first
Video Art Boot Camp
at
Phase Space
which you can sign up for starting today! This will be a full course covering all of the practical information I have to share on the topic of live video art performance!
June 15 2022
The VSERPI
shop
here on my website, as well as the
etsy shop
is open once again for sales!

I've also been quite busy with making youtube videos discussing Video_Waaaves: the Desktop App b/c i realized that lots of folks who have been following me for a while had literally no idea that i'd been creating free open source software for non raspberry pi computers for a while now!


Part of the goal is to get folks psyched up about using
the desktop apps
b/c the raspberry pi shortage is making VSERPI prohibitively expensive, along with essentially driving me out of business as a hardware synth developer.
Partially I'm trying to drum up support for
my patreon
b/c as mentioned earlier, raspberry pi shortage doesn't just mean folks are having a harder time getting VSERPI, it also means that pretty much the main business i had for a couple of years is more or less kaput. I'm still very interested in video synthesis design so I'd definitely like to keep on with that even if its in a somewhat part time basis, but is necessary at the momement for *some* kind of income to be coming in for that otherwise i'd have to spend pretty much the majority of my time on wage labor and/or video gigs.
But also i'm interested in discussing a lot of what i've learned first hand from design, trying to start a video synth business, my general discomfort with the world of advertising and marketing, my total discomfort with the perception of artistic tools as being commodified in general, my thoughts on why folks can be so resistant to the basic concept of DIY approaches to tools, and my thoughts on how i and literally everyone and anyone else has the ability to try to change things for the better in an non capitalist non consumerist non heiarchical fashion.
It strikes me that by way of my willingness to share information on
video art techniques
,
video synthesis softwares
, or just
video feedback in general
, plus my willingness to share the tools i've designed for my own fun times with anyone willing to put the effort into figuring out how to build them has afforded me a very small but not insignficant audience of folks who are at the very least mildly amused by my essentially anarchist socio political values. The standard capitalist approach to this would be to market and exploit this by some kind of business. Which i certainly gave a shot! i'm at the very least open minded to being completely wrong about my anti capitalist values tho I can't say i'm suprised when i find out from personal experience how truly stacked the deck is against the small, creative, and poor.
So i guess i'm becoming more and more interested in trying to see how i can use my incredibly tiny soapbox to try to see if i can make even the tiniest difference in how even a small subset of electronic artists think and act with regards to consumerism, capitalism, and our increasingly corrupt and ineffective political systems! weird right? can't make a living at that lol! but i guess i'm also trying to redefine the common sense assumptions about what exactly 'making a living,' both for myself and anyone else willing to listen, actually means as well...
April 17 2022
I've posted a new 2 part lecture on Magick and Narrative. You can think of it as the 0th lecture in my Magick, Video Art, and Narrative course (open for registration now along with 2 other courses) or enjoy it on its own.

We've still got VSERPI sales open either at the shop here or via the etsy shop for one more week! This will be the last chance to pick something up for at least a couple of months. Alternately if you'd like to help speed up the process of migrating everything to pi4b and making the VSERPI more accessible to everyone please sign up for my patreon, if we can get up to at least 500usd a month that will let me spend a lot more time on a regular basis on open source video synthesis development!




April 7 2022
I've got another series of month long online courses up for registration! I'll be repeating another session of
Video Synthesis on the Raspberry Pi
and bringing in two new classes.
Chaos theory, generative art, and experimental coding
will focus on topics in chaos theory and modeling nonlinear systems using the programming language Processing and will be open to folks with no experienc in coding.
Magick, Video Art, and Narrative
will involve no coding whatsoever and instead focus on exactly what it sounds like it focuses on!
Februrary 25 2022
I've finished mailing out all the hard copies of the ULTRATERRESTRIAL vhs tape and have released the online version for viewing at my youtube channel!
If you're interested in picking up a copy, please sign up
here
and if I get enough interest for it to become cost effective to repress I'll set something up!
Februrary 18 2022
we have opened up VSERPI sales for a limited amount of time, you can now purchase stuff through the
etsy shop
or via my
new shop
on this website. sales will close at some point between feb 25th and march 4th so now is the time if yr looking to purchase things.
Februrary 1 2022
I have set up a couple of online courses that I'll start teaching in March 2022, to find out more information and to register check
here!
My patreon support seems to be growing as well, head over
here
to pledge if you so desire!
I've put up a very large number of videos going into some of fun details of whats happening with the new VSERPI updates, heres a fun one I just posted that goes into how I like to use Chromatic Aberration with video feedback!
January 26 2022
we have set up a mailing list you can subscribe to to get notified whenever limited runs will be announced!
January 24 2022
Fun (and potentially not fun) updates in store!
*I'm currently finishing up the absolute last day of VSERPI 1.5 updates. We will now have a grand total of 12 images available for download, including a new titler program called Hello_Word, juicy updates of the existing synths, the new audio reactive Auto_Mesh, and more!
*I'm starting a new
Patreon
page and hoping to enourage more folks to donate on a regular basis to support development of VSERPI, Video Waaaves desktop apps, and RnD costs for new open source hardware and software stuffs!
*I've had to close down the Etsy shop until further notice due to the lack of consistent availability of raspberry pis! While I don't intend to stop selling the VSERPI 100 percent, I will be operating on putting together small batches with whatever amount of components I can scrounge up whenever available and offer them in limited editions.
December 28 2021
a beta of the updated 1.5 version of Auto Waaave is available for download
here
.
December 14 2021
a beta of the updated 1.5 version of Artificial Life is available for download
here
November 30 2021
betas of the updated 1.5 version of Waaave_Pool and the all new audio reactive version of spectral mesh (auto_mesh i guess?) are availble to test out for anyone curious! there is a text file included with each image that gives the info on how to control the new additions to each. Click for
Waaave_Pool_1.5b
and
Auto_Mesh_0b
.
November 5 2021
The
Ultraterrestrial preorders
go up at midnight tonight (12am 11-6-21) and will last exactly 1 month, so if yr interested in picking up this album as well as the book, posters, and or t-shirts here will be your only chance for the forseeable future!
September 20 2021
Yes I have been too busy to update this stuff for like forever since I moved.
*
Phase Space
is active again, check the link for our weekly events!
*I'll once again be contributing to
Fu/bar
and
Vidicon
this year!
*I have a full length a/v album that I'll be releasing on VHS by the end of this year entitled
ULTRATERRESTRIAL
*Orb Weaver is the next forthcoming VSERPI along with audio reactive upgrades for Spectral Mesh. Expect both by the end of 2021!
*episodes of
Exploring the Video Synthesis Ecosphere
still come out about 2 times a month give or take!
*maybe i'll finish the temporal vortex manual some day...
April 23 2021
Wow heck things continue to be busy! We have just announced the first ever VSERPI contest! More details over
here
but the short version is, take the new VSERPI logo, run it through yr VSERPI instrument and capture some videos, and we will put thems up on the
VSERPI instagram
and let folks vote on which one they like by commenting! Winner will get to choose anything from my
redbubble shop
that costs less than 50usd
April 22 2021
I released a new mix this afternoon! Just some odds and ends video stuff and a bunch of songs I wanted to listen to more. Dug into the vaults for some of the video stuff, ranging from a couple of years back to stuff I just recorded like last week.
I've also updated the Video Waaaves section to have more
info on using NDI
to screen grab stuffs! Id been meaning to add more info on that subject for a while and the Echo Park Film Center video waaaves workshop this weekend was the perfect kick in my buns to get it finished up. Much thanks to everyone at the EPFC and everyone who signed up, this class filled up very quickly and it seems pretty likely we will have another one on the schedule soon!
Also thanks much to hacklab and everyone who signed up for my Processing course. The level of interest vastly exceeded all of our expectations so we will have to take folks on a first come first served basis. If anyone out there is interesting in helping me organize more classes like these lmk! I love teaching this kind of stuff but I also do not love setting and organizing online classes lol.
April 20 2021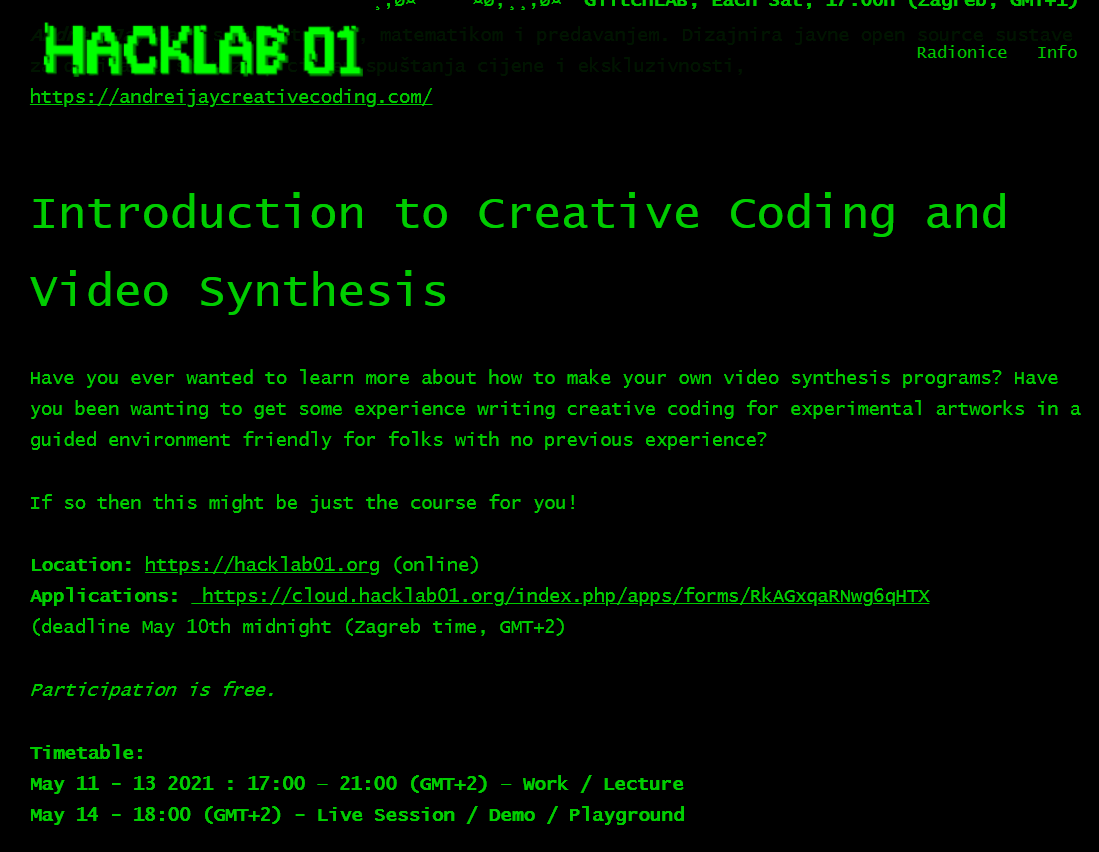 The new (and first) episode of my new show "Video Synthesis Tarot" is live on youtube! In this program i'll be looking at the concept of nonverbial semiotic communication and how to apply motifs from the thoth tarot to video synthesis!


April 15 2021
Episode 1 of "Exploring the Video Synthesis Ecosphere RPI" is live! Join Starr and I as we dig deeper into some of the geometrical features of
Waaave Pool
and talk about how to set things up for no input feedback modes!

NYC area folks feel free to swing by Phase Space this coming Saturday for an informal out doors meet up! We will be clearing out some of our stores of partially functioning video gear and trying to find some new homes for stuffs!


April 9 2021

Once again, much business is afoot!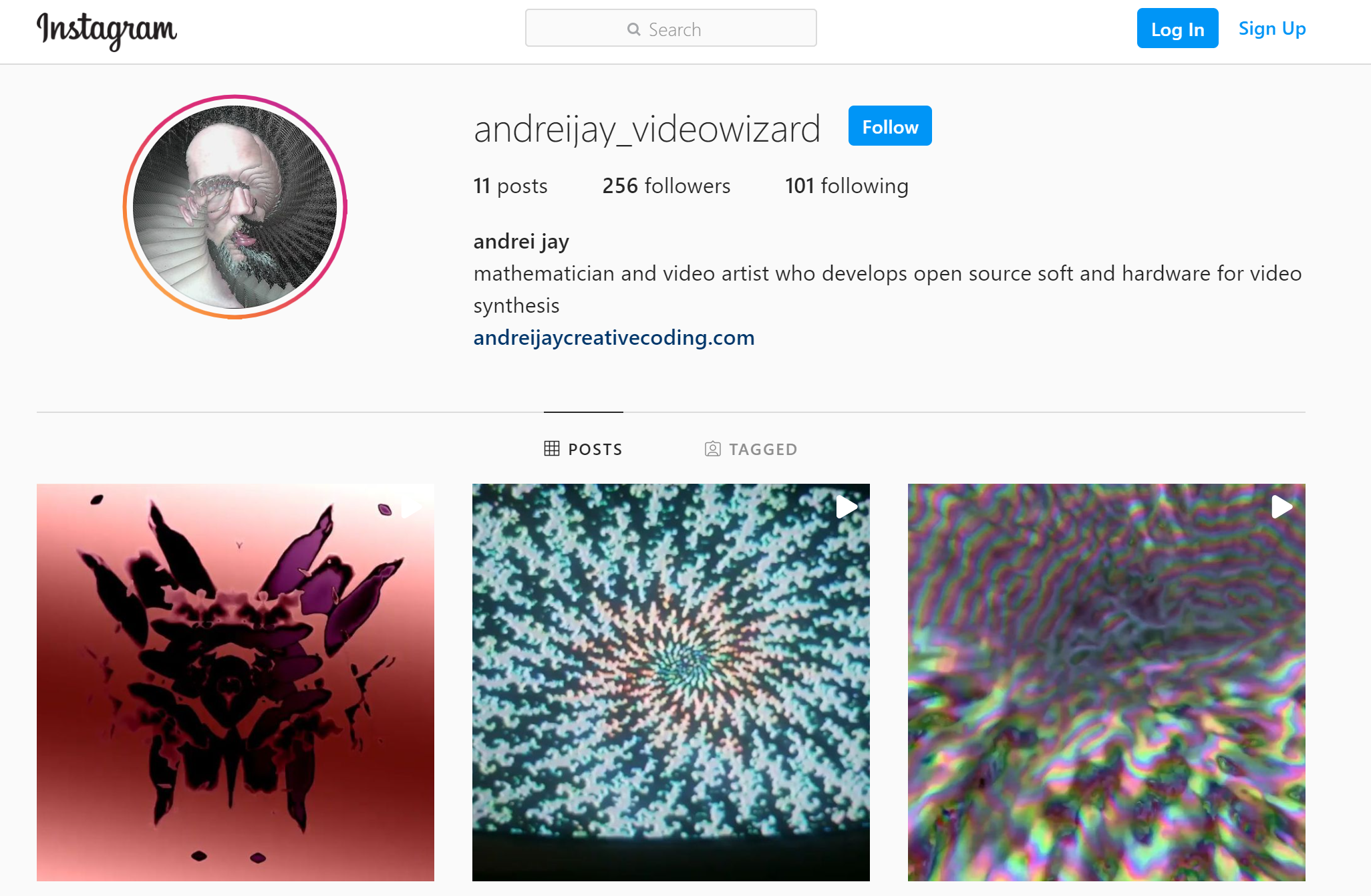 Instagram decided to delete the heck out of my old account @andrei_jay_creative_coding. I might end up getting it back but seems unlikley that it'll happen anytime soon. In the meanwhile stop by and follow my new account @andreijay_videowizard and help share the news! I had over 5k followers when i gots instazucked and having to start over from scratch really does a number on my ability to stay reasonably self employed in these days!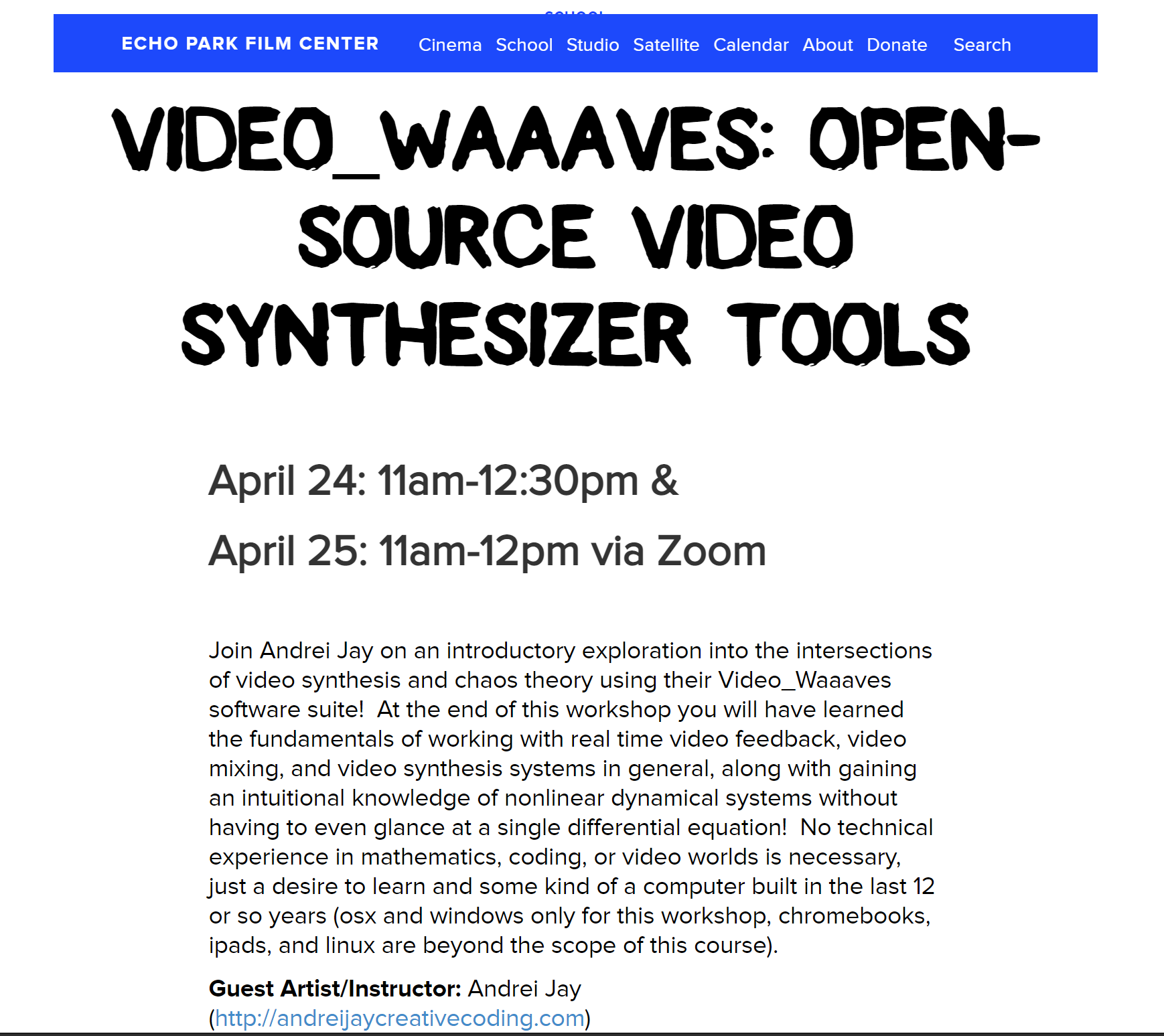 My friends at
Echo Park Film Center
are hosting and organizing a
Video_Waaaves
workshop series! All zoom based stuff and sliding scale prices, seems like a fun way to get some help with learning the video_waaaves worlds and get introduced to video feedback and video synthesis!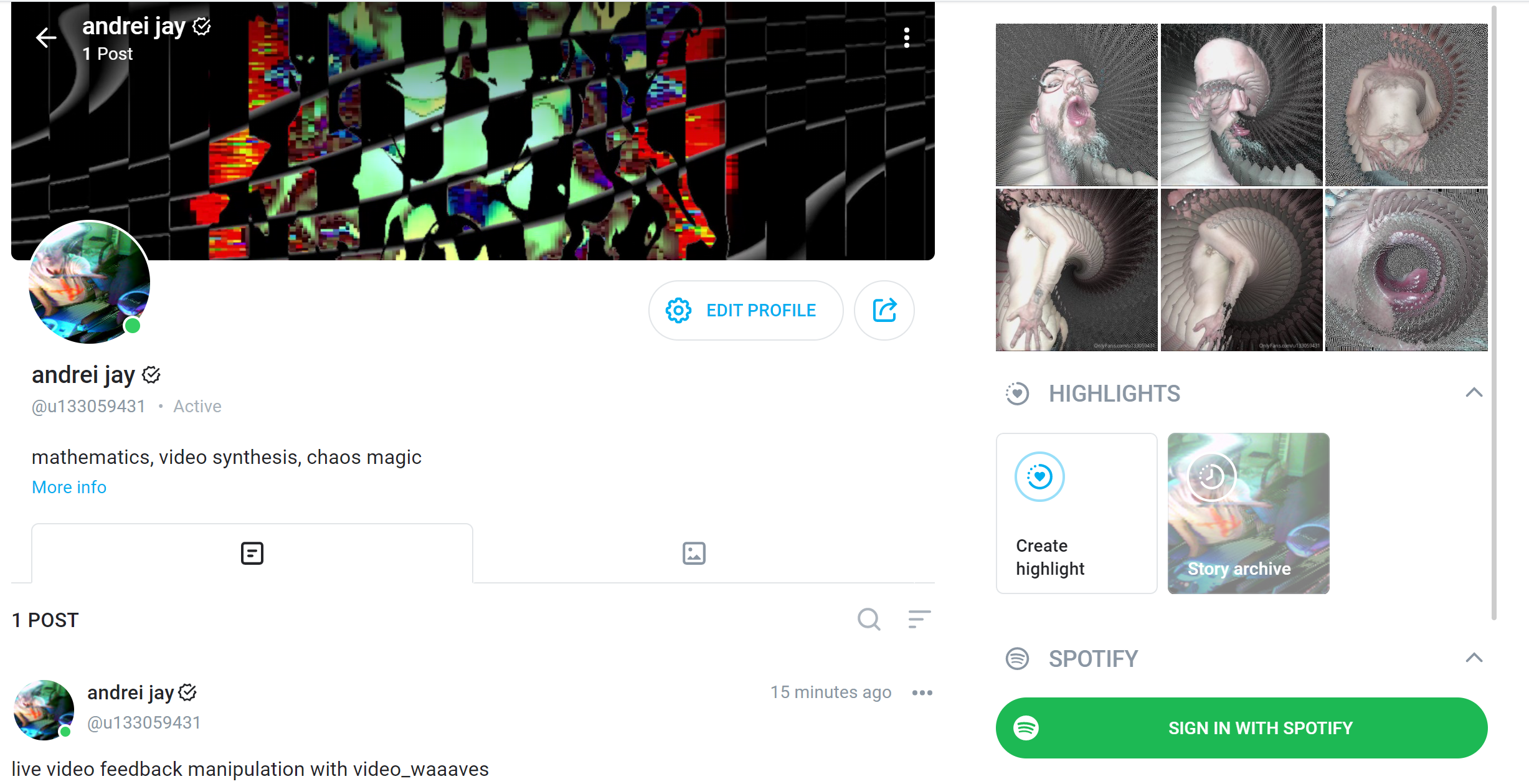 Aaand I've got an
onlyFans
account now! Not positive if it was the incredibly mildly risque content that helped get me kicked off of insta but figured it might be fun to have a different space for my experiments with more body and sex positive video and still image stuffs. Subscriptions are free and I probably won't do a lot of paid content in the forseeable future.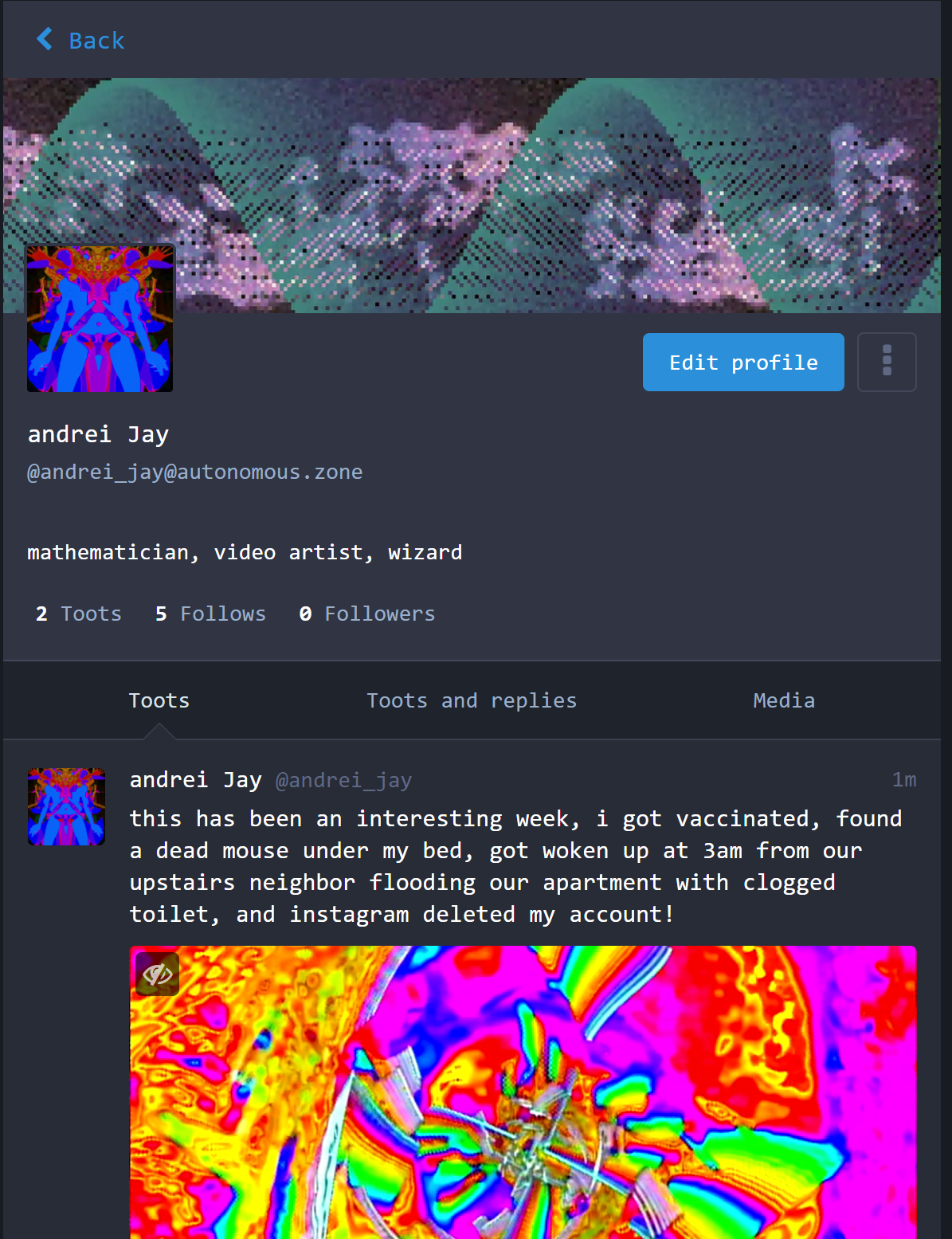 aaaaaand I'm on mastodon now! say hello to @andrei_jay@autonomous.zone over in the fediverse and take a gander at what social media can look like if its not a post capitalapocalypic advertising driven heckscape!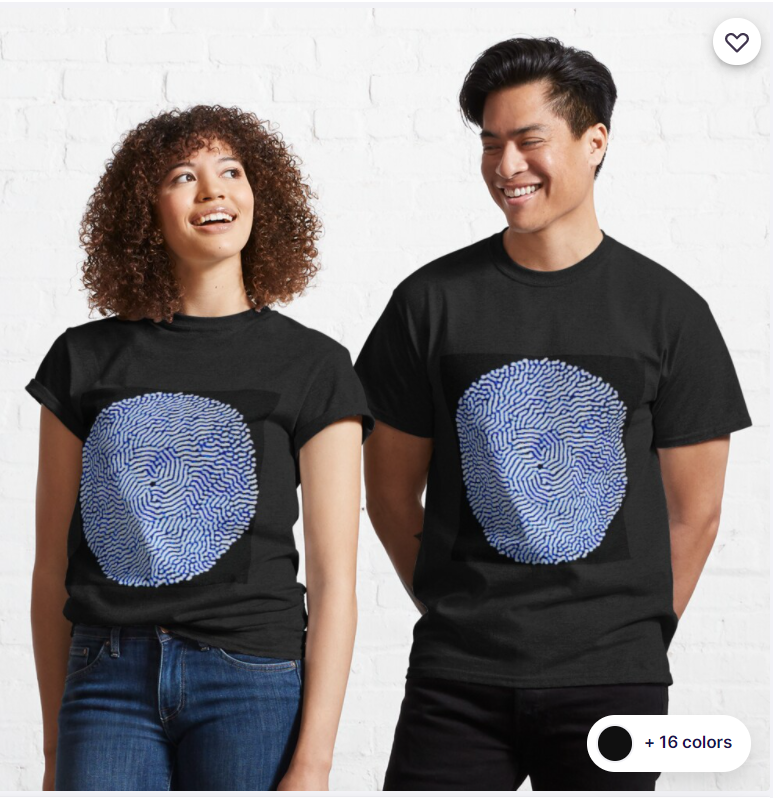 November 20 2020

2 Phun Phacts of this day in history:



Temporal Vortex goes up for preorders on my etsy shop today! A video slitscan device that uses


~*t i m e o s c i l l a t o r s/*~

to time warp video!

and



Live a/v remix of a Terence Mckenna interview happening at scanlines.xyz on november 25th with Paloma Kop!

In book news I recently finished Blake Crouch's Recursion and found it to be a pretty interesting read. I don't want to spoil anything because there are a couple of pretty well executed hairpin twists so I'll just go with a strong recommendation! I also made my way through the first two Koli books by M. R. Carey and am looking forward to the third. The Koli books are another addition to one of my favorite styles of the Dying Earth trope (see Gene Wolfes Book of the New Sun and Adventure Time for more details). Featuring a world of carnivorous trees, decaying AI systems, and a dwindling population of humans inbreeding themselves into extinction. I sense a potential influence from Russel Hoban's Riddley Walker tho you won't have to do as much translation in this series.


November 10 2020

I've got a few interesting things coming up in the next week! The entire schedule for Vidicon 2020 is up here. I'll be doing a talk on Thursday November 12th 3pm EST and a live a/v performance with Paloma Kop on Sunday November 15th at 9pm EST. On Friday at 7pm EST I'll be doing some live video work for "EEEE What is the Sound of this Shadow" by Katy Pinke which will be live with a small audience in Red Hook Brooklyn and streamed live over here as well. I still haven't forgotten about my promised Terence McKenna live a/v remix session as well and I think its quite likely that I will do that on thanksgiving or black friday. Also in fun news: I am 99 percent finished with a new album called Transformer which I will start doing live streams previews of over on twitch starting next week! And Temporal Vortex is going up for preorders very soon! Exciting times over here!




October 30 2020

I've got some new online classes for working with Video_Waaaves 2.5 up for registration over here! Also very busy with putting together the Temporal Vortex video slitscan unit as well as a lot of Phase Space activities! Brooklynites should check out the calendar over at phase.video for classes, open houses, events, and information on how to become a part of our video art collective! Also pretty busy getting ready for this years Vidicon! All in all theres a lot happening this November so far and I haven't even figured out the right time to put the Terence Mckenna av remix twitch stream on the calendar yet!

Book recommendation of October: I reread Kameron Hurleys Worldbreaker Saga and enjoyed this time as much as the first. Good stuff for folks interested in epic fantasy stuffs that 1. Has an actual ending (and doesn't fall apart in the 3rd act like most stuff) 2. Actively avoids any of that Chosen One Magic Childe FulFill Ye Prophecy tropiness and 3. Offers a wide range of characters with clearly defined and believable motivations who fail to fit into any clearly defined Good vs Evil template.


October 15 2020

October: still not the 8th month for some reason! Also finished up this ridiculous teaser for the new video waaaves suite release!




October 14 2020

I have added two new long term classes that I'll be offering! Entitled "EVERYTHING I KNOW VIDEO" and "EVERYTHING I KNOW AUDIO" they are pretty self explanatory, but more explanations can be found here! Also have gotten started on the setup guide for Video Waaaves suite 2.5!



September 20 2020

I'm trying out a new 'news' section on my website, partially to get more information on the landing page here, partially to let folks know about updates, performances, talks, and other such interesting stuff that may be happening in my zones!
In September thus far theres been a lot going on! I have a new class on the schedule for October 7th at Phase Space that you can sign up for over here. I hired an employee to help out with building and shipping Waaave_Pool and the other VSERPI instruments I make and sell! And I updated Artificial Life with new color capabilities and updated a-lifes info site to reflect that.
I'll be doing a livestremed performance along with some fantastic folks called "Recursive News" for fu:bar at 3pm EST on Monday October 5th. Ivan Marusic Klif will be leading a Phosphorm workshop at Vector Hack festival around the same time and I'll be doing a livestreamed talk for the workshop as well (not sure on the times yet, will post here when I find out!).
I also had a meeting with some folks just yesterday about the future of Phase Space, how to get more folks involved in the collective, and how to get more community access to our resources, stay tuned here and at phase.video for more info on events, video equipment library nights, workshops, repair nights, open live screenings, and more!
The main thing I've been working on this month tho is a giant update to Video_Waaaves. Long story short, the Video_Waaaves 2.5 will come with desktop versions of Artificial_Life and Spectral_Mesh, NDI support for screen grabbing capabilities for OSX, Windows 10, and Linux, and full video reactive capabilities for all 3 instruments. Video reactive means that you can use live video signals as control sources for all video parameters. Its pretty similar to the ModulateFoo functions in Hydra and the texuture to control capabilities of some Vsynth modules. The main difference between the stuff I'm working on and Vsynth and Hydra is that Vsynth and Hydra offer wide open playgrounds for general purpose video synthesis and processing explorations while each on of my instruments is more focused on very specific zones and are more fine tuned for the kind of pathological signal flows and convoluted chaos that I'm interested in. This update will be finished up and ready for download (did I mention that this is free open source software?) by the beginning of October at the latest!
In non video synth news I just finished reading the new Philip Pullman novel. I enjoyed it enough to finish it but felt a bit like there was some element of going over the top with making the main characters miserable tho perhaps the final book in the series will put a different context on that. I was also a bit confused by the part involving the Hyperchorasmians and the other rationalist philosophy book that was driving the rift between Lyra and Pan. It seemed like an incredibly crucial part of the plot that Lyra had become hyperrational and 'lost their imagination' but there was very little action in the novel that related this information and instead we were just directly informed of this fact every 30 pages or so by someones internal or external dialogue. Something I'm kind of leery of in fiction is setting up 'straw dogs' to represent views that someone finds distasteful. I don't necessarily recommend reading Ayn Rand but their fiction is kind of a perfect example of this kind of business. Ironically, the Hyperchorasmians book seems like a bit of a pastiche of Randian philosophy and also seems to be treated in a similar way in this book to how Rand portrays anyone who disagrees with their 'Selfishness is the only Virtue' approach to life.